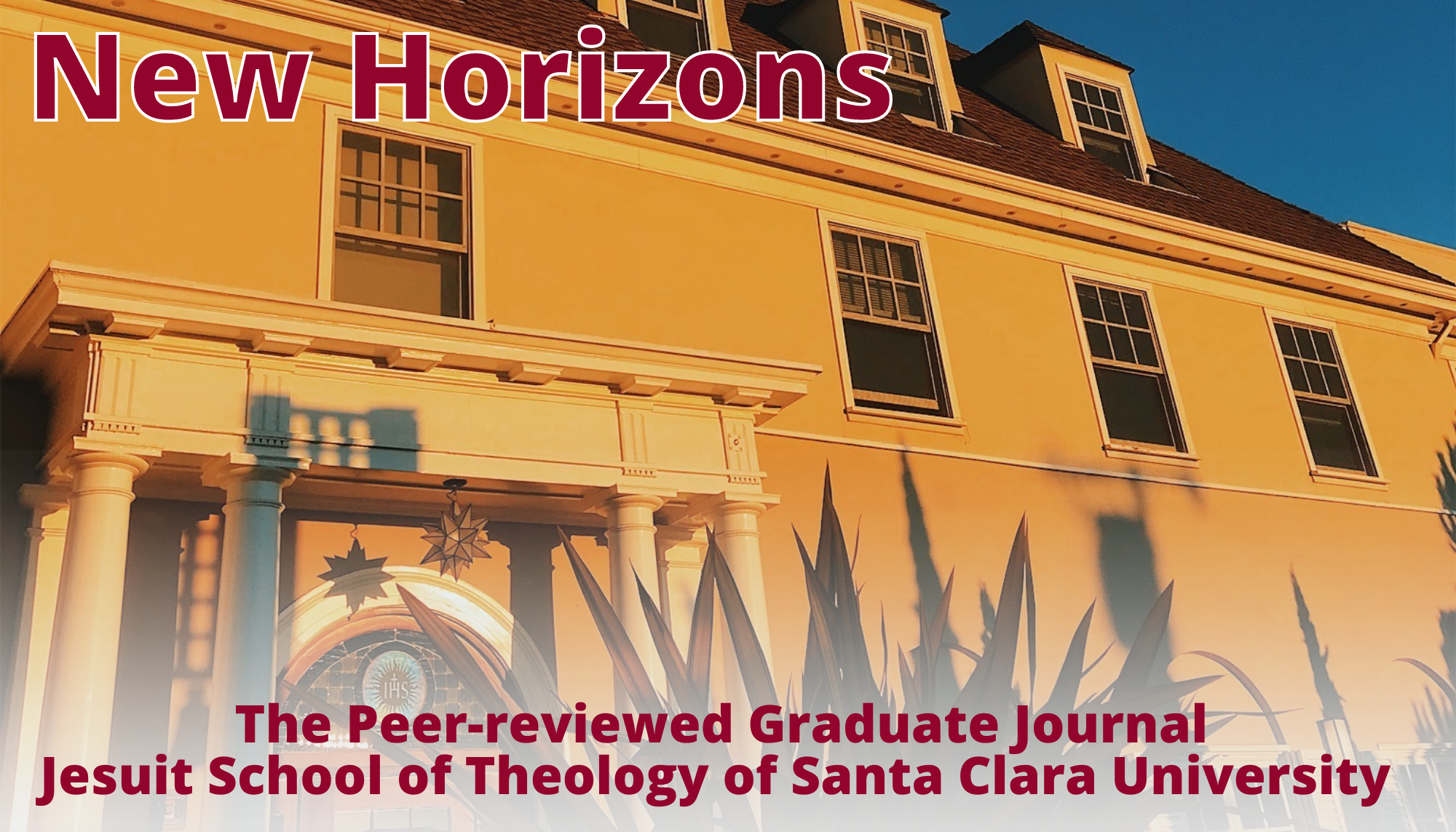 Call For Papers & Guidelines
Contents
Volume 6 Issue 2 Call For Papers
Volume 6 Issue 2: Modern Crucifixions: Responding to Suffering in God's Creation
Nearly every day, the news out of Ukraine appears grimmer and grimmer. While Ukraine is defending itself against Russia better than many had feared and expected, the civilian death toll and the utter destruction of cities and life are horrendous. While war in Ukraine has been receiving extensive national media attention, war and violence is destroying communities throughout the world. Violence against black and brown bodies, transgender bodies, the unborn, women, and migrants goes unrecognized in the United States each day. It is in to this violent reality that the Prince of Peace is born in a humble stable in Bethlehem and comes to us each time in the holy sacrifice of the Mass. How are Christians, followers of the Beatitudes and the witness of Jesus, to respond to the violence in the world around us?
New Horizons invites submissions on the themes of violence and peace at a time where violence and destruction are the new normal. The Journal invites pastoral, academic, and multimedia submissions that provide theological reflection on violence, war, the global refugee crisis, dialogue seeking the common good, biblical interpretations of violence, gendered and racial violence, and other such pressing issues. While these prompts are meant to guide submissions, they are not limiting in their scope. The Journal warmly invites any papers emerging from responding to our current context.
Academic papers should be formatted according to the Chicago Manual of Style, 17th Ed., and comprise between 2000-4000 words. Homilies and pastoral reflections are held to the same word count. Poetry, prayer, artwork, and photography are highly welcomed components of the journal.
Submissions should be uploaded by 5pm on May 31, 2022 to newhorizonsjst@scu.edu. Accepted submissions will be published in August 2022. Please email mlmetzger@scu.edu with any questions or inquiries.
Who Can Submit?
Any currently enrolled graduate student can submit an original article to be considered for publication in New Horizons.
General Submission Rules
Submitted articles cannot have been previously published, nor be forthcoming in an archival journal or book (print or electronic). Please note: "publication" in a working-paper series does not constitute prior publication. In addition, by submitting material to New Horizons, the author is stipulating that the material is not currently under review at another journal (electronic or print) and that they will not submit the material to another journal (electronic or print) until the completion of the editorial decision process at New Horizons. If you have concerns about the submission terms for New Horizons, please email newhorizonsjst@scu.edu.