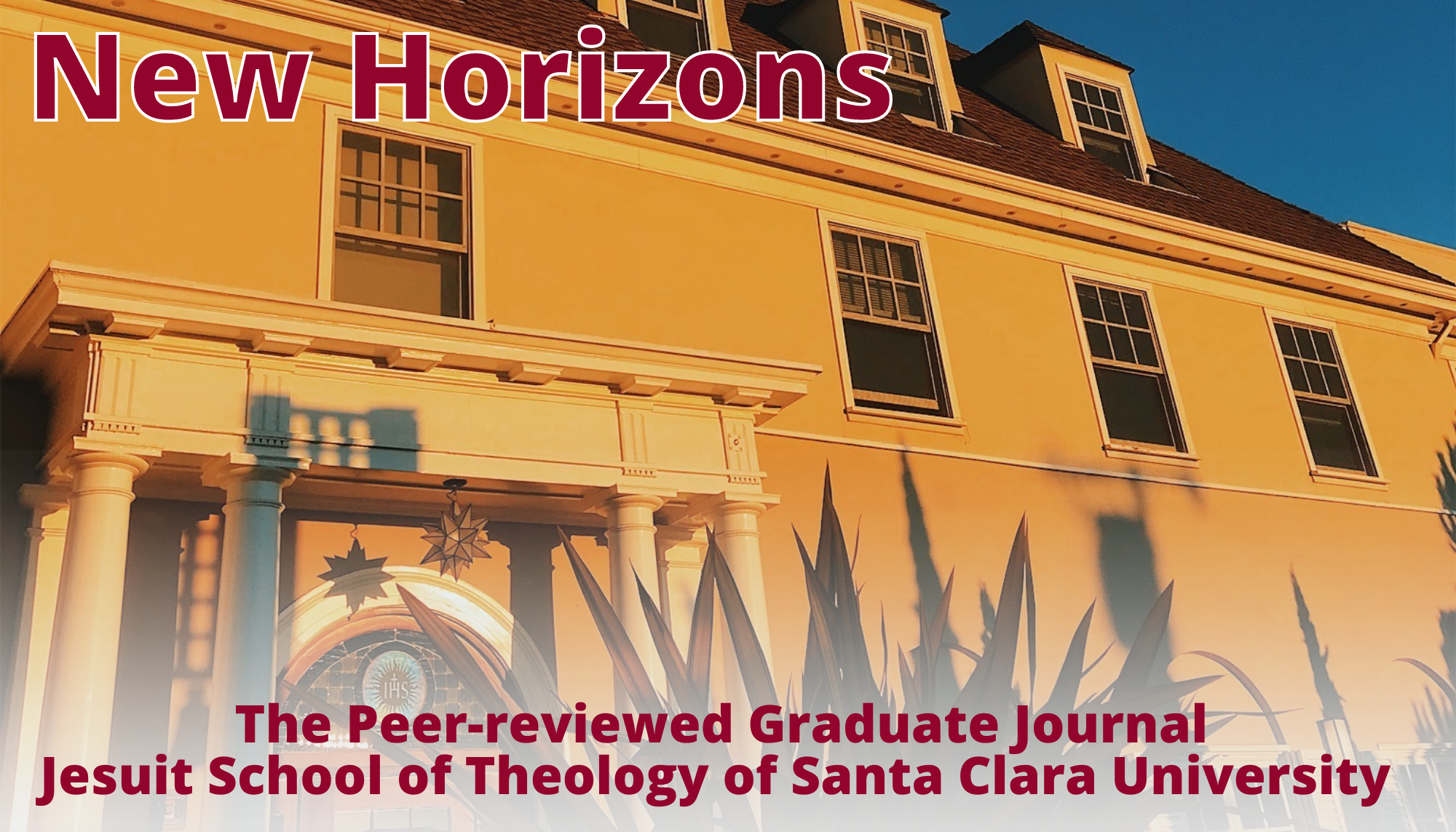 Call For Papers & Guidelines
Contents
Volume 6 Issue 2 Call For Papers
Volume 7 Issue 1: This Is My Body
"Soul of Christ, sanctify me. Body of Christ, save me. Blood of Christ, inebriate me," St. Ignatius prays in the spiritual exercises. This prayer, the Anima Christi is often attributed to St. Ignatius for he refers to it in his exercises but the exact medieval origins of it remain unknown. Its words seem ever powerful in a broken world that needs salvation.
In the past issue of New Horizons, the journal discussed Christian responses to suffering and violence. In this issue, the journal seeks to better understand God's response: Jesus Christ. In conversation with the growing National Eucharistic Revival in the United States, the journal wishes to examine the Incarnation, the Eucharist, and sacramentality in the context of our modern word. What does it mean for Christ to give us His Body? What does the Last Supper or the Incarnation mean for the life of the Church today?
pastoral, academic, and multimedia submissions that provide theological reflection on the Eucharist, sacramentality, liturgy, and the Incarnation. While these prompts are meant to guide submissions, they are not limiting in their scope. The Journal warmly invites any papers emerging from reflections on the themes of sacramentality and Incarnation.

Academic papers should be formatted according to the Chicago Manual of Style, 17th Ed., and comprise between 2000-4000 words. Homilies and pastoral reflections are held to the same word count. Poetry, prayer, artwork, and photography are highly welcomed components of the journal.

Submissions should be uploaded by 5pm on November 30, 2022 to newhorizonsjst@scu.edu. Accepted submissions will be published in August 2022. Please email mlmetzger@scu.edu with any questions or inquiries.
Who Can Submit?
Any currently enrolled graduate student can submit an original article to be considered for publication in New Horizons.
General Submission Rules
Submitted articles cannot have been previously published, nor be forthcoming in an archival journal or book (print or electronic). Please note: "publication" in a working-paper series does not constitute prior publication. In addition, by submitting material to New Horizons, the author is stipulating that the material is not currently under review at another journal (electronic or print) and that they will not submit the material to another journal (electronic or print) until the completion of the editorial decision process at New Horizons. If you have concerns about the submission terms for New Horizons, please email newhorizonsjst@scu.edu.