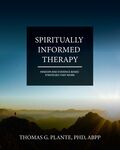 Title
Spiritually Informed Therapy (SIT): Wisdom and Evidence Based Strategies that Work
Role
Thomas G. Plante (Author)
Description
This text demonstrates how clinicians can incorporate cornerstone principles from Jesuit spirituality into professional and contemporary clinical psychotherapy practice. It underscores the benefits of introducing key faith-based principles into both secular and spiritually informed therapy to enrich client experiences.
The core tenets from Jesuit spirituality introduced throughout the book include seeing God (or the sacred) in all things, treating the whole person, using a pathway for decision-making focusing on discernment, ending the day with a five-step reflection, managing conflicts with accommodation, humility, the expectation for goodness, and more. Readers learn how spiritually informed therapy can be used with diverse psychotherapy clients and in various clinical settings. The text features real-world case studies that demonstrate how Jesuit spirituality has helped individuals work through their problems and discover greater overall wellness.

Developed to provide clinicians with new strategies, principles, and interventions to add to their psychotherapy toolbox, Spiritually Informed Therapy is an exemplary textbook for courses and programs in psychiatry and the behavioral sciences.
Buy Link
https://titles.cognella.com/spiritually-informed-therapy-9798823308953#
Publisher
Cognella Academic Publishing
Recommended Citation
Plante, Thomas G., "Spiritually Informed Therapy (SIT): Wisdom and Evidence Based Strategies that Work" (2023). Faculty Book Gallery. 583.
https://scholarcommons.scu.edu/faculty_books/583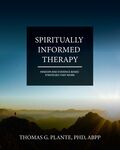 COinS