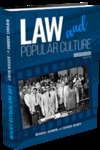 Title
Law and Popular Culture: A Course Book - Third Edition
Description
Both law and popular culture pervade our lives. Movies and television shape our perception of law and change how players in the legal system behave. Now in its third edition, Law and Popular Culture: A Course Book explores the interface between these enormously important subjects. Jessica Silbey joins Michael Asimow as a co-author of the book.
Each chapter examines a particular law-related subject, such as the adversary system, the life of lawyers, legal education, or family law. Each chapter is structured around a legally-themed film or television show, such as Philadelphia, To Kill a Mockingbird, The Lincoln Lawyer, or LA Law, treating each of them as both a cultural text and a legal text.
The book is written in an engaging style without theoretical jargon and can serve as a basic text for undergraduate or graduate courses and seminars. It can be taught by anyone who enjoys pop culture and is interested in law. An instructor's manual is available on request.
Buy Link
https://vandeplaspublishing.com/products/law-and-popular-culture-a-course-book-third-edition
Publisher
Vandeplas Publishing
Recommended Citation
Asimow, Michael and Silbey, Jessica, "Law and Popular Culture: A Course Book - Third Edition" (2020). Faculty Book Gallery. 492.
https://scholarcommons.scu.edu/faculty_books/492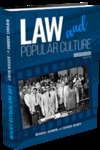 COinS