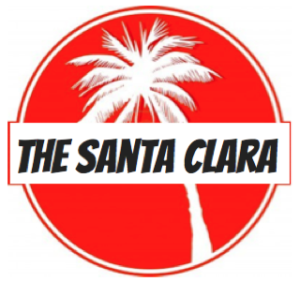 The Santa Clara is the official student newspaper of Santa Clara University. The Santa Clara is written, edited and produced by students once weekly, except during holidays, examination periods and academic recesses.

The Santa Clara welcomes e-mail and letters to the editor from its readers. Letters can be delivered to the Benson Memorial Center room 13, mailed to Box 3190 or e-mailed to letters@thesantaclara.com.
Frequently asked questions
Is the newspaper entirely student-run?
Yes. About 30 undergraduates, who work as reporters, editors, page designers (and even distributors), produce the paper you see each week in print and online. How much content does the university require you to print each week? None. The Santa Clara is virtually editorially independent from the university. Although the newspaper receives some funding from the university, editorial decisions are made entirely by student editors. The paper has an advisor, a journalism professor who offers critiques after the paper is published.
What awards has the newspaper won?
Pacemaker award, 2004 and 1995 (The Pacemaker is the top award given in collegiate journalism. About 25 other college newspapers nationwide, both weekly and daily, received this award.)
Online Pacemaker award, 2006.
Pacemaker finalist in 2006, 2005, 2000, 1998, 1997, 1996 and 1995
Regional awards in 2006 and 2004 from the Society of Professional Journalists, including 2nd place all-around non-daily newspaper and awards for general news and online reporting
Best of the 'Net award, Associated Collegiate Press, 1996
1st place, general excellence, California Collegiate Media Association, 2006
2nd-place general excellence, California Newspaper Publisher's Association, 2000, 2007
3rd-place Mark of Excellence award as best all-around non-daily newspaper, Society of Professional Journalists, 2001
Award of Excellence in newspaper design, University of Missouri School of Journalism, 1996
Printing is not supported at the primary Gallery Thumbnail page. Please first navigate to a specific Image before printing.