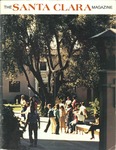 Description
3- MEDIA AND MASS PSYCHOLOGY A not too gentle probe of the news media today. By Jerome Kroth.
9 - SAINTS, DIAMONDS AND BEARS A thoughtful comparison of education , today and 40 years ago. By William J. Rewak, S.J.
12 - SANTA CLARA POTPOURRI A chance to test your memory of campus features.
14 - THREE FOR ALL SEASONS Examining the interrelationship of three great Christian humanists. By Christiaan T. Lievestro.
18 - WHERE IS LOVE? Defining love in the new Catholic marriage law. By Theodore Mackin, S.J.
23 - TRACKING THE HIGH TECH BOOM The Silicon Valley is poised for greatness. By Michael Malone.
25 - NEWS OF SANTA CLARA Catching up on some of the news this summer.
Publisher
Santa Clara : Santa Clara University, 1981.
Disciplines
Arts and Humanities | Business | Education | Engineering | Law | Life Sciences | Medicine and Health Sciences | Physical Sciences and Mathematics | Social and Behavioral Sciences
Recommended Citation
Santa Clara University, "Santa Clara Magazine, Volume 24 Number 1, Fall 1981" (1981). Santa Clara Magazine. 63.
https://scholarcommons.scu.edu/sc_mag/63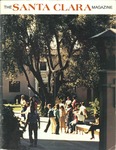 COinS