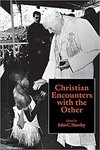 Title
Christian Encounters with the Other
Description
Why does Christianity feel the need to impose its customs and beliefs on the rest of the world? And why has an impulse driven at least partially by sincere concern for the "salvation" of others so often played into the hands of ruthless colonizers with more cynical aims?
Bringing together scholars in literature, history, and religion, Christian Encounters with the Other Approaches these questions by analyzing literary accounts of historically famous sites of conversion. Covering the Renaissance through to the present and spanning much of the globe, the volume discusses a range of authors and their works--from Daniel Defoe's Robinson Crusoe and Stephen Riggs's ethnographic representations of the Sioux, to Salvation Army pamphleteers and Victorian missionaries, to China, to the works of Cameroonian novelist Mongo Beti, Guatemalan Nobel laureate Rigoberta Menchú, and Japanese novelist Shusaku Endo.
Using a cultural studies approach, each account discusses the missionaries' intentions, how these were perceived, and what social forces helped to shape the messages that were preached, as well as fascinating accounts of counter-conversions, in which "the other" is not only exoticized but valorized and empowered.
Buy Link
https://www.amazon.com/Christian-Encounters-Other-John-Hawley/dp/081473569X
Publication Date
2-1-1998
Recommended Citation
Hawley, John C., "Christian Encounters with the Other" (1998). Faculty Book Gallery. 242.
https://scholarcommons.scu.edu/faculty_books/242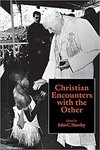 COinS