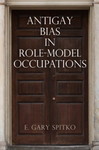 Title
Antigay Bias in Role-Model Occupations
Description
From the first game of the National League of Professional Baseball Clubs on April 22, 1876, tens of thousands of men have played professional sports in the Big Four—baseball, basketball, football, and hockey—major professional sports leagues in the United States. Until April 29, 2013, however, when National Basketball Association center Jason Collins came out publicly as gay, not one of those tens of thousands of men had ever come out to the public as gay while an active player on a major league roster. Is it because gay men can't jump (or throw, or catch, or skate)? Or is it more likely that the costs of coming out are too high?
In Antigay Bias in Role-Model Occupations, E. Gary Spitko argues that in the case of athletes, and others in role-model occupations, a record of widespread and frequently systematic employment discrimination has been excluding gay people from the public social spaces that identify and teach whom society respects and whom members of society should seek to emulate. Creating a typology of role models—lawyers/judges, soldiers, teachers, politicians, athletes, and clergy—and the positive values and character traits associated with them, Spitko demonstrates how employment discrimination has been used for the purpose of perpetuating the generally accepted notion that gay people are inferior because they do not possess the requisite qualities—integrity, masculinity, morality, representativeness, all-American-ness, and blessedness—associated with employment in these occupations.
Combining the inspirational stories of LGBT trailblazers with analysis of historical data, anecdotal evidence, research, and literature, Antigay Bias in Role-Model Occupations is the first book to explore in a comprehensive fashion the broad effects of sexual orientation discrimination in role-model occupations well beyond its individual victims.
Buy Link
https://www.amazon.com/Antigay-Role-Model-Occupations-Pennsylvania-Studies/dp/0812248708
Publication Date
11-7-2016
Publisher
University of Pennsylvania Press
Disciplines
Civil Rights and Discrimination | Human Rights Law
Recommended Citation
Spitko, Gary E., "Antigay Bias in Role-Model Occupations" (2016). Faculty Book Gallery. 219.
https://scholarcommons.scu.edu/faculty_books/219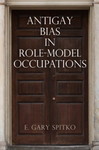 COinS