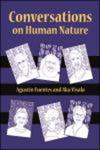 Title
Conversations on Human Nature.
Description
Recent empirical and philosophical research into the evolutionary history of Homo sapiens, the origins of the mind/brain, and the development of human culture has sparked heated debates about what it means to be human and how knowledge about humans from the sciences and humanities should be understood.Conversations on Human Nature, featuring 20 interviews with leading scholars in biology, psychology, anthropology, philosophy, and theology, brings these debates to life for teachers, students, and general readers. The book
• outlines the basic scientific, philosophical and theological issues involved in understanding human nature;
• organizes material from the various disciplines under four broad headings: (1) evolution, brains and human nature; (2) biocultural human nature; (3) persons, minds and human nature, (4) religion, theology and human nature;
• concludes with the editors' discussion of what researchers into human nature agree on, what they disagree on, and what we need to learn to resolve those differences.
Buy Link
http://www.lcoastpress.com/book.php?id=570
Publisher
Left Coast Press
Disciplines
Anthropology | Social and Cultural Anthropology
Recommended Citation
Bezanson, Michelle; Fuentes, Agustin; and Visala, Aku, "Conversations on Human Nature." (2015). Faculty Book Gallery. 14.
https://scholarcommons.scu.edu/faculty_books/14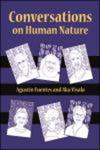 COinS